Small Space? High Speed? Complex Configurations? No Problem.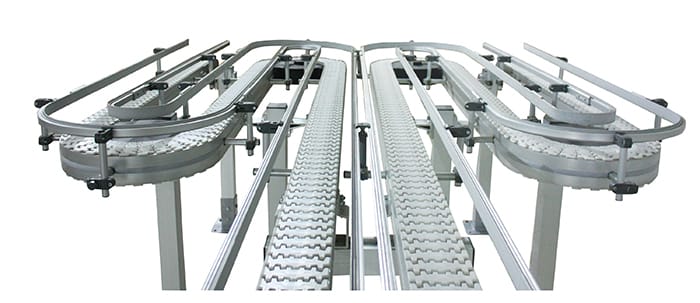 Dorner's FlexMove Conveyors come with the proven reliability you need in a flexible chain conveyor. With the ability to support complex configurations, multiple curves, and elevation changes, these aluminum conveyors are able to fit into the tightest spaces and reduce the overall conveyor footprint.
Want to design your own FlexMove Conveyor? Dorner's DTools allows you to design your own conveyor, download CAD models and get a quote.